Watersheds - Embarras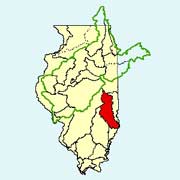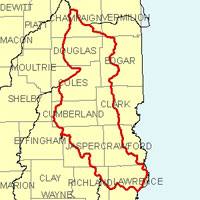 Watershed Profile
Name
Embarras
USGS Cataloging Unit
05120112
Description
The Embarras watershed in east-central Illinois is part of the Wabash River basin. With drainage from 12 counties, the watershed has a total area of approximately 2,440 square miles. Agriculture is the primary use of land within the watershed, especially in the upstream portion of the watershed. Approximately 10% of the watershed is forested areas located primarily along tributary streams in the mid through lower portions of the watershed.
Web Resources
View all of the Embarras Watershed links in the ILRDSS database.
The Hurricane Creek station is part of the PILOT monitoring program, which collects hydrologic, sediment and nutrient data for selected watersheds in the State of Illinois.
Jump to another watershed