Watersheds - Big Muddy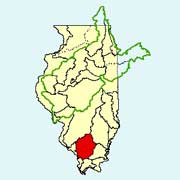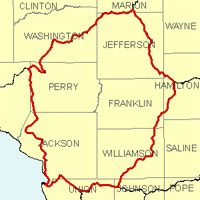 Watershed Profile
Name
Big Muddy
USGS Cataloging Unit
07140106
Description
The Big Muddy watershed in southern Illinois is part of the Mississippi River basin. With drainage from 11 counties, the watershed has a total area of approximately 2,390 square miles and contains Rend Lake and Crab Orchard Lake, two of the largest inland lakes in the state. Agriculture is the primary use of land within the watershed, but there are many grasslands, wetlands, and forests present as well.
Web Resources
View all of the Big Muddy Watershed links in the ILRDSS database.
The USGS National Water Information System provides real-time and historical data on surface water flow, ground water levels, and water quality of streams in the US.
Jump to another watershed